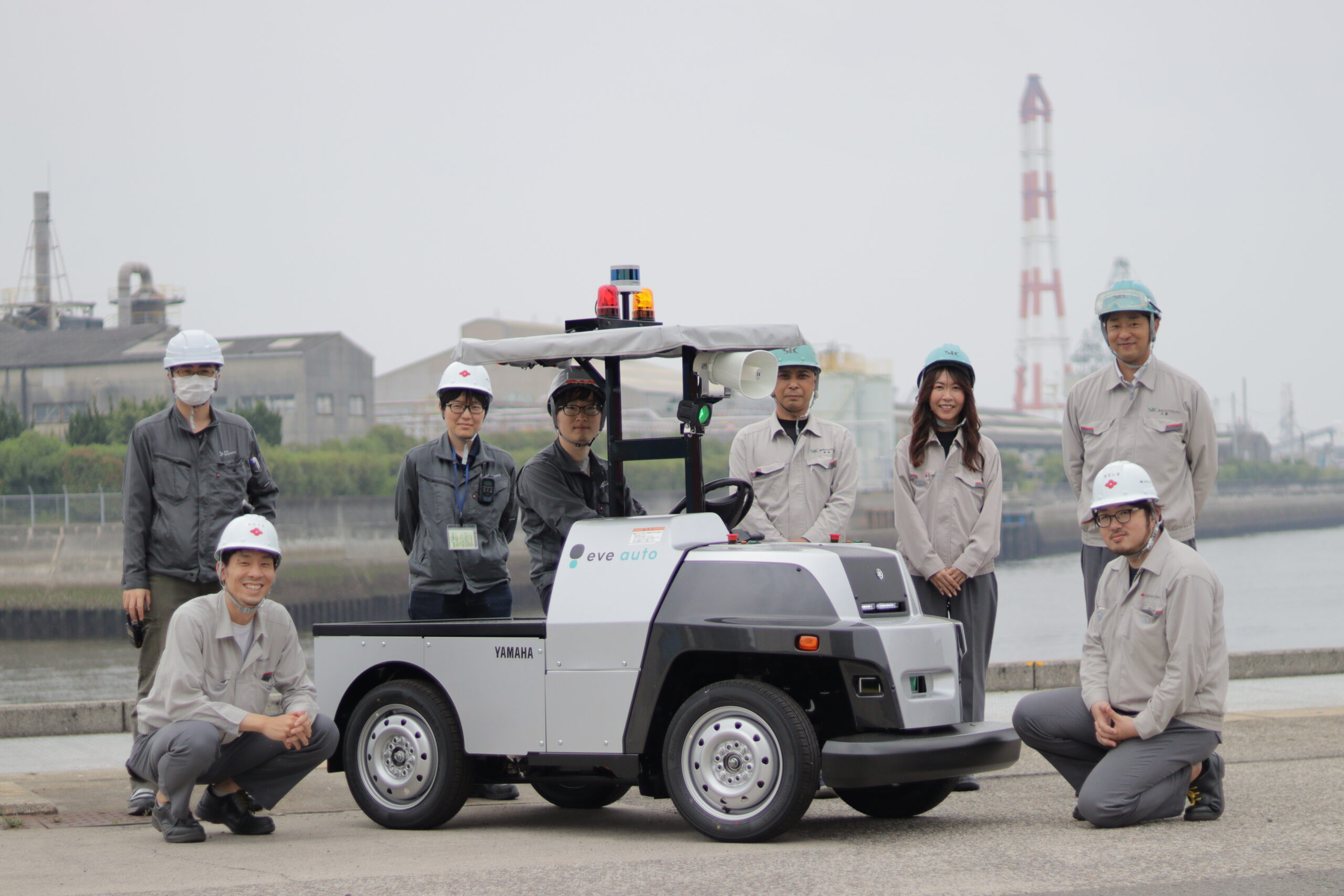 Saving labor
Optimizing inventory
Introducing eve auto as a measure against labor shortages
Sumitomo Chemical Co., Ltd. Ohe Plant.

Customer's requests
To automate outdoor sample transportation.
To be able to prepare for labor shortages in factory logistics.

eve autonomy's solutions
Our customer was able to replace the daily task of transporting samples by bicycle with our autonomous cargo transport solution. Going forward, our customer says they have high expectations for eve auto as a solution to fully automate the entire factory logistics.

Customer's comments
We have initiated efforts to establish a streamlined in-house logistics system, preparing for future labor shortages and aiming for workforce reduction. With eve auto, we can finely adjust its stopping positions and routes, enabling us to design efficient routes tailored to actual tasks without altering the existing rules within the factory.
Starting from the conceptual phase, we collaborated closely with each department inside our company, including the logistics division, and conducted demo runs before full implementation to ensure safety and address any concerns. Moving forward, we will continue to work towards expanding its application within the factory.